Breathe In, Breathe Out.
If you are searching 'spa near me' in the Airlie Beach, Queensland area, come to Vartamana Skin.Spa.Wellness. Vartamana is dedicated to creating an environment for the people to relax and unwind in. It is a space to bring ultimate Spa experiences & transformational skin treatments. Now is your moment of your being, so stop by Vartamana, your one stop wellness hub in the Airlie Beach area.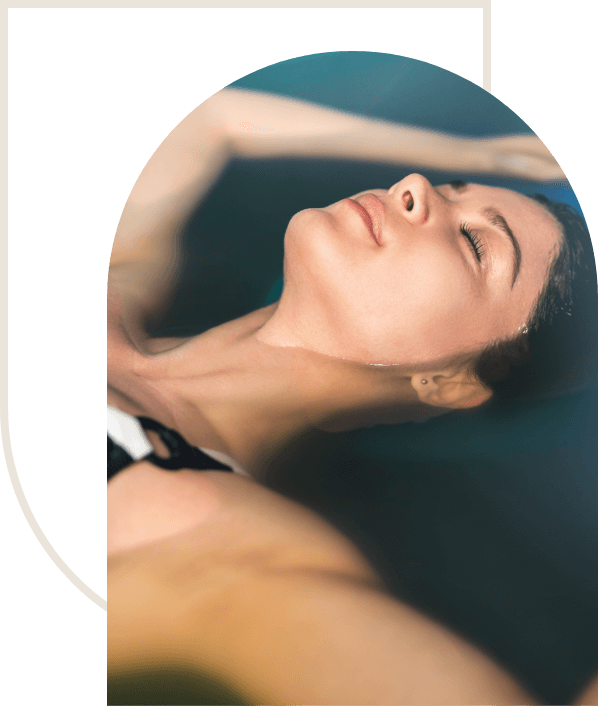 Float Therapy
Float Therapy is an excellent method for increasing wellness, relaxation, pain management, and sleep. Consistent usage, like with any therapy, increases the advantages.
Group Spa Days
Vartamana can host your group in elegant spa style, whether it's a spa fiesta with friends, a hens party, or a corporate event.
Testimonials
While I was on holiday I treated myself here and was lucky enough to have the owner do my treatment! I was having a stressful time and was late to my appointment but she took me in and totally pampered me! She made me feel so cared for and I wish I lived in Airlie so I could book in each week! Thank you for my amazing treatment and next time I'm back I will definitely be booking in again.
- Katie Lou
What an amazing place and treatment. Emma is a fantastic therapist and I cannot recommend Vartamana highly enough. Don't waste your time going anywhere else. If you're in the Whitsundays and are looking for a spa treatment you won't forget you HAVE to go to Vartamana. Thank you folks, it was excellent.
- Aaron Pollard
Visiting Us
We are located at shop 3/33 Port Drive Airlie Beach QLD 4802
Spa Arrival Please arrive to the Spa at least 15 minutes prior to your appointment. This will allow you to enjoy a welcome drink & relax. Please be aware the late arrival may compromise your treatment, as we endeavour to remain on schedule for all our guests.
Gift Certificates Gift Certificates are available to purchase and are valid for 12 months. Gift certificates are redeemable on treatments, and retail items.
Couple's Suite Relax alone or in the couple's suite please request upon booking.
Minimum age Spa Vartamana's minimum age is 16 years with parent consent.
Health Your health and well-being are our top priority. Please notify us of any health conditions which may affect your treatment choices. Body therapies and foot massage is not recommended in the first trimester of pregnancy. Please notify reception if you are pregnant.
Valuables Lockers are provided for your convenience however we highly recommend leaving valuables & jewellery at home.
Spa etiquette As a kind consideration in a small sanctuary, please keep noise to a bare minimum. Mobile phones are not to be used in the Spa environment
Cancellation: If you need to reschedule or cancel your appointment please notify the Spa at least 24hrs prior to your appointment. Failure to do so will regrettably result in a 100% cancellation fee. A minimum of $50 deposit will be take upon booking.